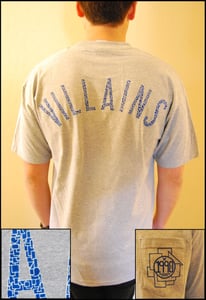 $

15.00
Reppin' the Villains from front to back. This pocket tee has been produced by artist Emilio Domingo.
A 1990 Full Circle logo displayed on the front pocket with a composition of shapes behind it, while the back has a Villains font created from the artist's shape composition.
Printed on 100% preshrunk Cotton.